News
August 8, 2014. 0 Comment
20. Part
Aliases: 2 Worm, Fudge 357
Neighborhood: Harlem
Years Active: 1974-present
Part seems to have three different graffiti careers. He began as a stylist in 1974, gaining recognition on the 6 line. In October of 1976, he started to paint with TDS, making him one of the strongest stylists in graffiti. When he finished with the trains in the '80s, he moved seamlessly on to the walls of his beloved Harlem. Today, he paints around the world.
19. Comet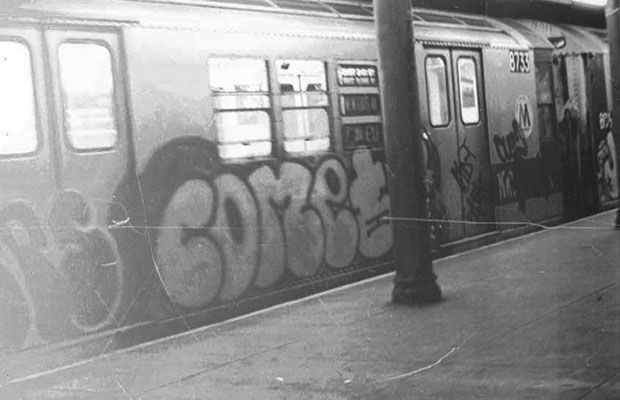 Neighborhood: The Bronx
Years Active: 1971-1989
Comet was Blade's partner, and like Blade, he had also painted 5,000 trains. A good portion of his arsenal was sheer-bombing with Comet throw-ups. He had a 5-letter name and a nice style; it was amazing that he could keep up let alone set the pace, as he frequently did.
18. Jester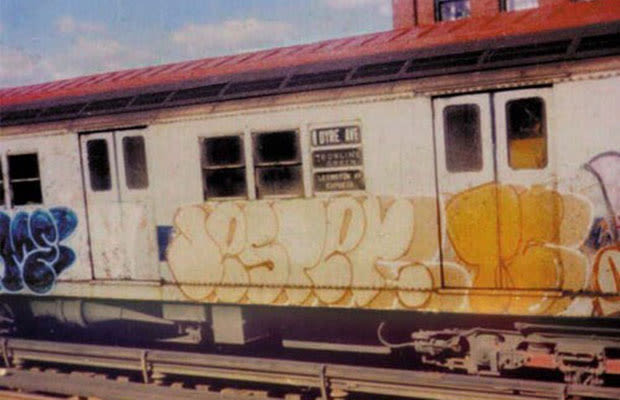 Alias: Dye 167
Neighborhood: The Bronx
Years Active: 1972-1977
There were a lot of active throw-up specialists in the '70s. The ones that made this list had to bring something else to the table, and for Jester it was style. He had pretty much done everything else in writing by 1975, and he was highly competitive; the throw-up became the next step for him, hitting all lines with his Dye 167s or DY 167 bubble letters until his retirement in 1977.
17. In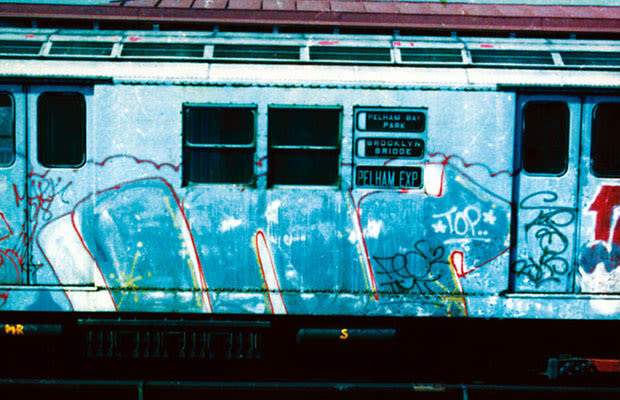 Alias: Kill 3
Neighborhood: The Bronx
Years Active: 1974-1977
As writers began to get known for what they did: "He's a whole-car specialist. Yo, that guy's a stylemaster!" In decided to flip the script by inventing the throw-up. The throw-up was defined as a two-letter name painted as quickly as possible on as many trains possible. In hit 10,000 in just a few years, and then he retired.
16. Butch and Kase 2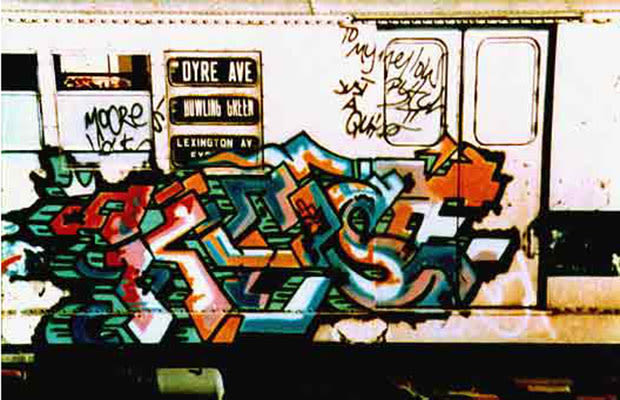 Neighborhood: The Bronx
Years Active: 1972-2010
Butch and Kase were two of the greatest stylists ever, but they were also responsible for a slew of innovative whole-cars from 1974 to 1977. The cars usually featured their names painted in wild style lettering with characters bookending them. At the time, most whole-car specialists went for legible "billboard" style lettering for simple reading.
15. Lee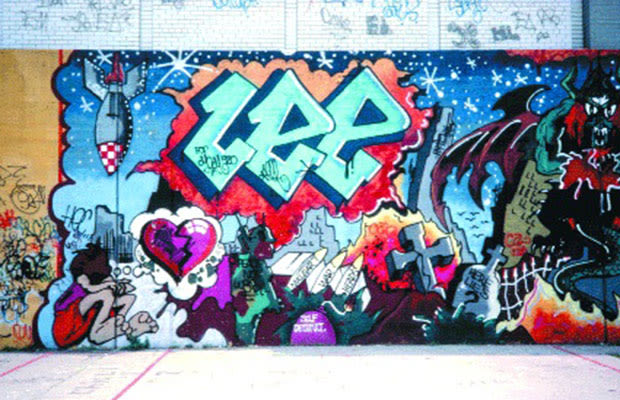 Alias: Mom 101
Neighborhood: The Lower East Side
Years Active: 1974-1982
Out of all the whole-car specialists, Lee is at the top of the list. His mature works from 1977 to 1982 engaged him in a dialogue not just with other writers, but with the city at large. Themes included his fears of a nuclear war, the catholic church, and his own love life.
14. Cliff 159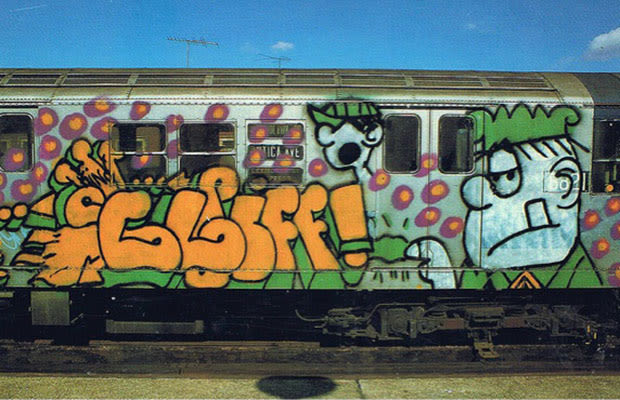 Alias: Paz 2
Neighborhood: The Bronx
Years Active: 1970-1976
Cliff 159 had the all-around skills that Tracy 168 possessed. While his name had all-city status, his real notoriety was as a whole-car specialist. In 1975 he started a run of whole-cars that featured comic characters from Snoopy to Dick Tracy.
13. Caine 1

Neighborhood: Queens
Years Active: 1973-1976
Caine 1 wrote almost exclusively on the 7 line in Queens. He rarely followed the current styles and was known primarily as a whole-car specialist. He painted cartoon imagery and was probably the first writer to take a crack at realism with his depiction of Alice Cooper. On the night of the bi-centennial, Caine was responsible for putting together a group of writers that painted 10 whole-cars - one of only two whole trains ever painted.
12. Blade

Alias: Steve
Neighborhood: The Bronx
Years Active: 1972-1984
Blade is known as The King of Graffiti - a title that's hard to dispute. He's painted over 5,000 trains but is best remembered for his iconic whole-cars. He chose to paint characters he created instead of appropriating imagery like most writers. In 1980, he began using the trains for his more conceptual works - most notably, his Walking Letters car.
11. Ree 2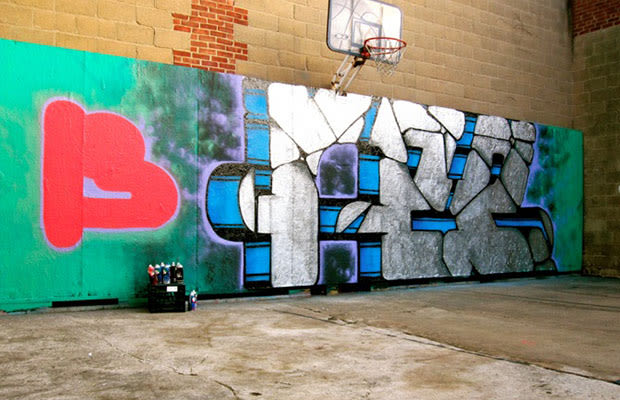 Alias: Opel
Neighborhood: The Bronx
Years Active: 1973-1978
Ree was important as both a stylist and whole-car artist. He was the most visible member of the MTA crew as well as its president. The crew painted side by side with TMT, where he also garnered respect.
[SreK ZypheR]
Create a Graffsociety gallery to enjoy our regular valuable prize battles, tips, resources, and get your artworks viewed by thousands of people around the world!