News
50. Ja

Neighborhood: New York/Los Angeles
Years Active: 1984-present
You would think that a writer from the 80s couldn't make this list with just a throw-up, but Ja did. After kinging New York, he moved to Los Angeles and took that city by storm. He still hasn't stopped. Amazing.
49. Revs

Neighborhood: Brooklyn
Years Active: early '80s-present
Revs is probably the biggest crossover writer from the subway movement to the street art movement, which is something he refuses to capitalize on. He began hitting subways in the early '80s and had a decent career. In the late 1980s he teamed up with his partner Cost to do a series of wheat-pasted messages throughout the city. If that wasn't enough, the duo began using bucket paint to roll their names from rooftops. When Cost retired, Revs decided to write his autobiography in every tunnel in the transit system; it's still an unfinished work. When he isn't working on his autobiography, Revs is soddering unique sculptures in the five boroughs. He's a legend.

Neighborhood: The Bronx
Years Active: early '80s-present
Tats Cru was formed as a subway writing crew in the early 1980s by Brim. Each member of the crew had style to spare, and they were a major presence on the IRT lines. When the subway movement ended, the group disbanded, with members reuniting occasionally to paint walls. In 1996 Tats Cru became an official company with Bg 183, Nicer, and Bio. They've been paid well to paint murals around the world and are to the commercial mural world what Crash and Daze were to the fine art world. While making money is nice, Tats Cru is also an institution in the South Bronx, where they teach a class in painting and constantly give back to the community.
47. Cope 2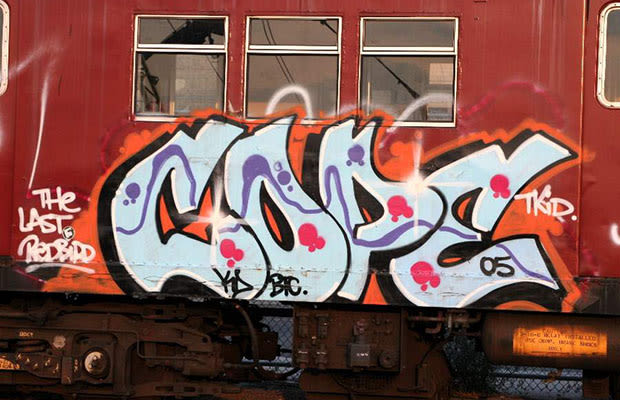 Neighborhood: The Bronx
Years Active: 1980-present
Cope 2 has seemingly had three careers as a writer. He began on the trains in the early '80s, eventually kinging the 4 line. When graff moved from the trains to walls, Cope and his crew Kings Destroy did incredible murals. And finally, he has one of the most ubiquitous throw-ups around.
46. Ces
Neighborhood: The Bronx
Years Active: 1983-present
Ces began hitting trains in 1983, staying on the showcase lines of the IRTs. As the wall movement began, Ces became a strong writer for the legendary FX crew. Through the crew he had entered the European scene and took full advantage of it, he continues to paint around the world and is co-owner of Tuff City in the Bronx.
45. Sane/Smith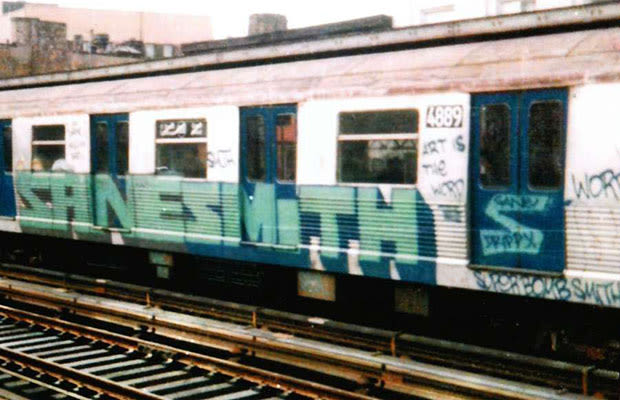 Neighborhood: Manhattan/Queens
Years Active: 1984-present
Sane/Smith were originally two brothers from Manhattan who made a conscious effort to get up in the most obscure spots in New York, as well as the most visible (like the Brooklyn Bridge). When Sane passed away, Smith kept the duo's name alive by painting both their names.
44. Lady Pink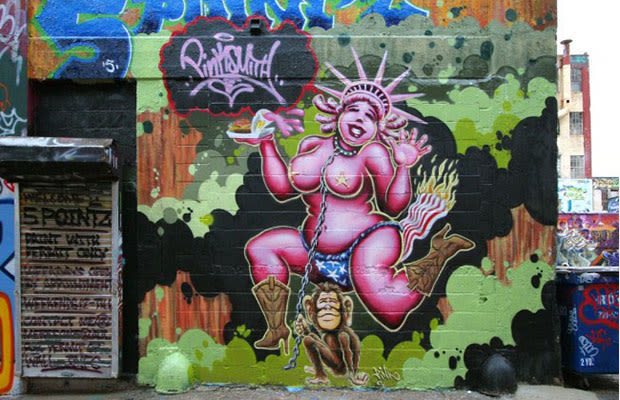 Neighborhood: Queens
Years Active: 1979-present
Lady Pink had a decent subway career in the 1980s, but it's not what puts her on this list. Her murals of the 1990s are visually very distinct and usually involved fun imagery with camouflaged graffiti. Residents of the neighborhood loved them, and she was still getting up changing the thought process of a lot of emerging writers.
43. Sento
Neighborhood: The Bronx
Years Active: 1985-present
Sento is another writer that hasn't stopped in almost 30 years. His whole-cars of the late '80s are legendary. After hooking up with Kase 2, Sento's style began to evolve, breaking away from traditional subway styles. He did walls, freights, and trains in Europe, helping establish a strong TFP presence in other countries.
42. Ket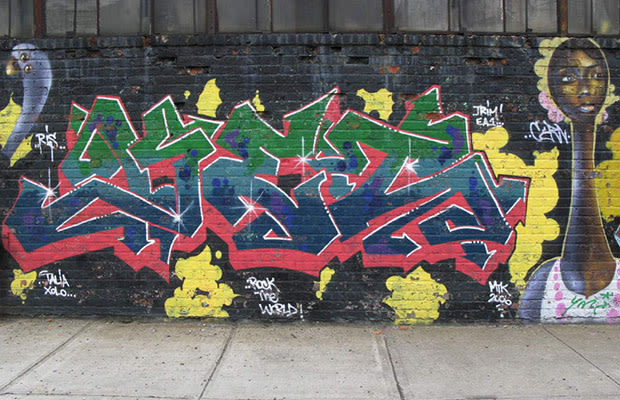 Neighborhood: Brooklyn
Years Active: 1986-present
Ket's been painting for over a quarter of a century, rarely taking a break. His promotion of the graff movement via Stress Magazine, and later Complex Media, has helped pushed the movement into uncharted territories.
41. Ven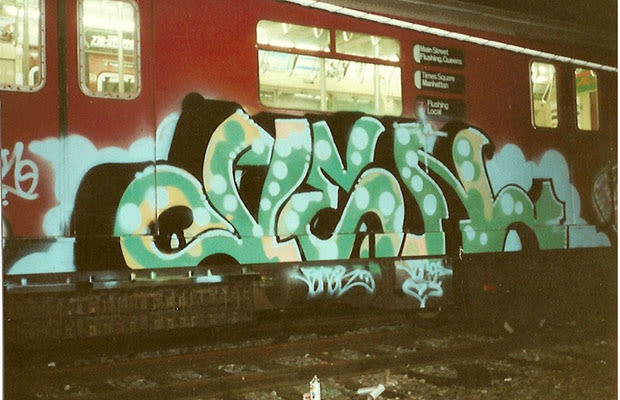 Neighborhood: Brooklyn
Years Active: 1984-1995
Ven was famous in the late 1980s for two things: 1) He was known as the great communicator and brought together writers that normally wouldn't have met. He also hooked up a lot of old school writers with a chance to do one last train. 2) His war on the clean cars that ran through the 90s was something that put him at considerable risk and on the top of the Vandal Squad's most wanted list.
[SreK ZypheR]
Create a Graffsociety gallery to enjoy our regular valuable prize battles, tips, resources, and get your artworks viewed by thousands of people around the world!